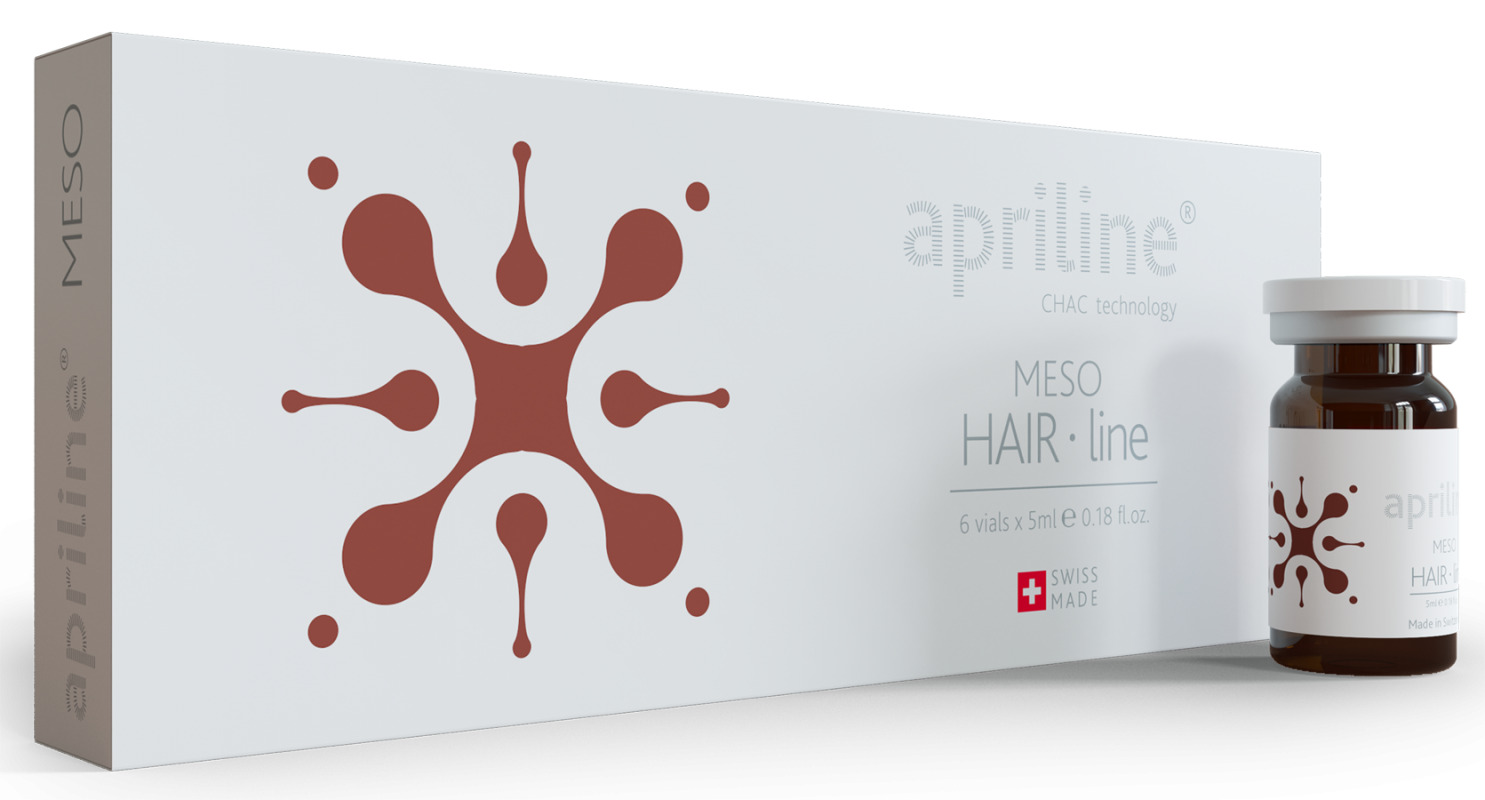 Price of the procedure 80 €

Subscription of 4 procedures 300 €
Intensive formula of prolonged action for prevention of hair loss, stimulating their health and growth. It normalizes sebobalance of head skin and microcirculation.
COMPOSITION:
Hyaluronic acid, pantothenic acid (B5), pyridoxine hydrochloride (B6), biotin (B7), cyanocobalamin (B12), cysteine, lysine, glutamine, arginin, glycine, ruin, zinc, copper, copper tripeptide-1, palmistry pentapeptide-4 (Matrixyl), copper glaciate.
PRESENTATION FORM:
vial, 5 ml
INDICATIONS FOR THE USE:
• Diffuse alopecia.
• Focal alopecia.
• Damage of hair shift (fragility, dull color, split hair ends).
• Seborrhea.
• Early hair grayness.
• Androgenic (androgenetic) alopecia. The product is certified